[Dewey's Read-a-Thon] Hour 5 & 6
abril 26, 2014
For this challenge, you will be creating a Book Puzzle. Essentially, this is a series of pictures, graphics, or photos that you put together that will describe a book title.
I like this challenge, but I was never that good in this kind of things. And I mean it! I know a few portuguese book bloggers who usually have picture puzzles on their blogs, and I never guess a single one. So, I'll give my best...
This is a pretty easy one, I guess!
Also, Hour 5 was just terrible when it comes to reading, since I had (still have, as a matter of fact) family coming by my house, so... I only got the chance to read 14 pages. FOURTEEN!
As I lost so many precious reading time, I will probably spend the 6th hour answering to people who comment my blog and visiting other readers.
(or taking care of a 2-year-old child, which is what half an hour later, is what I am doing, while trying to answer the new challenge)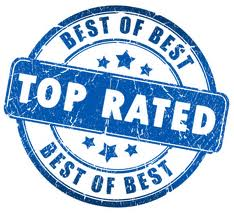 The challenge for the hour is to share some of your best from your reading year and why. The idea is to pick at least 3 of the categories below and share your favorites and why. Hopefully, everyone will discover a new author..book…or maybe even genre.
I chose these categories:
Best Indie Author of Your Reading Year
Carina Portugal. She's a portuguese writer, and an amazing one. She has magic on her words.
Best Romance Book of Your Reading Year
Sempre, by J.M. Darhower. One of the most beautiful love stories I've read in recent times.
Best Author of Your Reading Year
Marion Zimmer Bradley, one of my favourite authors ever, and this year I've been reading The Mists of Avalon, and I highly recommend it.